Good sunny but chilly Saturday morning!
The rather abrupt ending of an intense and lengthy venue such as this 30 Day Challenge always feels like standing on the edge of a cliff.  What will come next?
Thinking about the 22 years we operated our Sky Bear Lodge. This time of year we would always learn of the seasonal closing date for Searchmont Ski Resort ~ marking the end of our winter tourism business for the year and the return to Achigan Cedar spring, summer & fall operations, later into the year summer tourism as well. Busy times!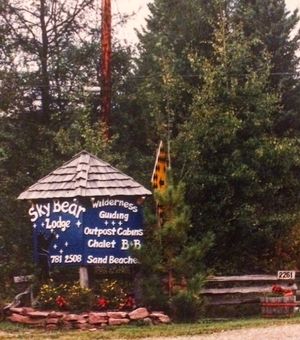 Also ~ in the 1980's  and onwards, I performed solo music gigs on many winter weekends at Searchmont Resort. A great gig that definitely helped us out tremendously in the early years! We practically lived 5 minutes away, which was helpful.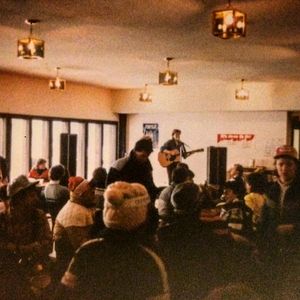 That last Sunday  in March, I would watch the rear car lights of our final winter guests slowly leave the driveway. Always bitter sweet. The intensity of  running a seasonal tourism businesses is undeniable.
In the 1990s we also operated an outpost camp on Achigan Lake, which involved bringing passengers to location, riding the epic Algoma Central Passenger Train ~ a flag stop train second to none in the world, a unique venue.
The ACR Passenger Train was fully loaded with camp owners, trappers, fishermen (snowmobilers and their rigs in the baggage car in winter), tourists on their way to one of the many lodges on the line, until US owned Wisconsin Central changed train schedule and rates drastically, building an impossible hurdle for passengers to overcome.  It was a deliberate effort by the corporation to slowly 'kill' the passenger train, as they were solely interested in freight operations. Sure enough, ridership gradually slowed down, eventually condemning the Passenger Train unfeasible to operate. 
Sault Ste Marie's own, proud tourist attraction was sadly removed from the landscape by the Federal Government in 2015. Unbelievably, Tourism Sault Ste Marie did little since 2001 to help negotiate proper rates, schedule and promotion for the passenger train.  More about this at a later date.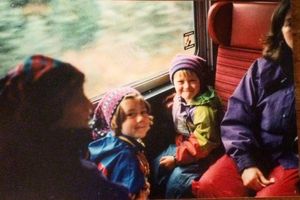 But good news! There are very promising efforts to bring the Passenger Train back at this time! You can help with this very exciting effort: Please check out and like:
'Coalition For Algoma Passenger Trains' on Facebook and see how a small effort on your behalf can help bring the train back. 
You can also please follow:
@algomapassengertrains on Instagram and Twitter. 
Thank you for that! Forrest is the manager of the Passenger Train social media threads, he luckily grew up riding the Passenger Train and is passionate about bringing it back, together with so many other people! Above, you see two super excited kids, happy to ride the Passenger Train and learn about the landscape of their homeland. Even saw a bear swim through a stream! 
Today's appropriate tune:
"Train Song" as written by Jennifer Vashti Bunyan 1966. Check out her interesting Bio: https://en.wikipedia.org/wiki/Vashti_Bunyan
Been a while since playing & singing this beautiful tune, also performed by Feist & Ben Gibbard on Indie Artist Compilation 'Dark Was The Night'.  Imagine sitting comfortably by the window on the ACR Passenger Train, breathtaking landscapes floating by and you having a coffee or tea and a sandwich to nibble on while hearing this tune...  Enjoy.  First take recording. Perfect is overrated ;)
Maybe you'll be sitting on our local Passenger Train again soon, listening to your fave play lists while traveling in style. Let's all help make that happen!
Namaste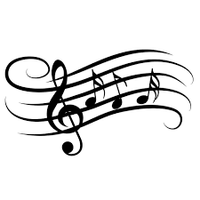 Britta